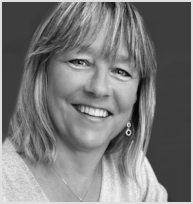 Kato Rempel was born in Vancouver, BC, Canada. She spent her early 20s and 30s as an entrepreneur in the graphic design industry when the computer age was blossoming. After working 14 years in that industry she relocated to South East Asia with her family. In Sri Lanka, Kato studied foreign cultures, art, and architectural design. The foreign landscapes that inspired her most were in Sri Lanka and India. Intertwined with these exotic travel adventures Kato studied oil painting extensively, and years later turned her passion for art into her career.
Upon her return to Canada Kato transitioned to Kelowna, BC, where she had the privilege of continuing her studies in oil painting alongside two exemplary local artists Kristy Gordon and Jerry Markham. Now an accomplished professional artist, Kato is constantly honing her craft and developing her style by challenging herself in plein air and studio work.
In addition to public galleries, Kato's artwork can also be found in private collections worldwide, from Canada to Australia, England, France, Germany, India, and the United States.
Kato has won several awards through the Federation of Canadian Artists juried shows and has completed a peer review advancement that now gives her the designation of SFCA (Senior Member of the Federation of Canadian Artists). She received her Elected Membership designation through the SCA (Society of Canadian Artists) in 2020.