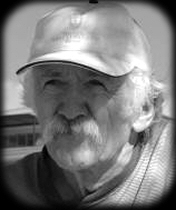 Gabor was born in Hungary in 1945. He was educated in Canada, graduating in 1974 with a degree in regional planning from the University of Alberta. His interest in art led him to continue his education through workshops and courses in design, drawing and painting.
Nagy began to paint seriously in 1968. His work evolved through the media of watercolour, gouache, acrylics and, eventually, oils. Nagy believes art is a way of life that one must evolve into. It is an accumulative body of knowledge with roots that are deeply imbedded in the past. It is therefore important to keep in touch with the international art world by reading, visiting exhibitions and retrospectives abroad.
He has always been extremely interested in reflective surfaces: a still life on a shiny table top; a street scene just after a summer shower. He visits water gardens in North America and Hawaii regularly to conduct his research into colour and light through the media of painting and photography. Photography is an important part of his work because it allows him to capture fleeting moments in nature in order to expand on them through painting.
Nagy's paintings are not regional, they represent universal subject matter, therefore they can be found around the world in private, public and corporate collections.
Canada, United States, Venezuela, Great Britain, China and Japan are some of the countries where his works found a home.